Music worth a listen: Fromm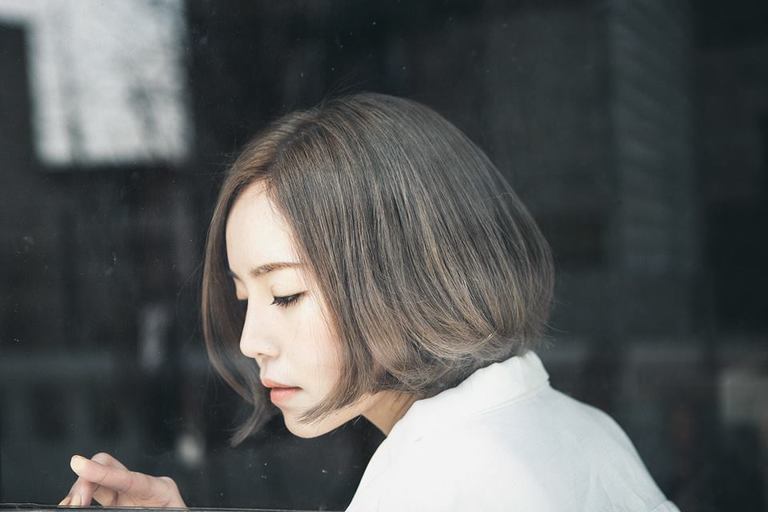 tl;dr: With the 38th Annual Korean Festival happening tomorrow, it's a good time to highlight Korean indie folk/pop singer-songwriter Fromm.
Howard County is known for having a large Korean-American population: according to the US Census about 12,000 people out of about 300,000, or about 4% of Howard County residents.1 In Ellicott City (where I live) the Korean-American presence is even more pronounced, with over 7% of the population and a string of Korean restaurants, shops, and other businesses along Route 40.
Korean culture in the form of popular music ("K-pop") and television dramas ("K-dramas") has been making major inroads in other countries around the world, but not so much in the US. As it happens tomorrow (Saturday, September 19) is the 38th (!) Annual Korean Festival put on by the Korean Society of Maryland at Centennial Park in (where else) Ellicott City. To celebrate the event I'm taking the opportunity to promote my own favorite bit of Korean culture, the music of folk/pop singer-songwriter Fromm (프롬).2
But before I get to Fromm, some brief context: We can think of the popular music of South Korea as comprised of three levels, at least as far as the US is concerned. At the top level is the rapper Psy, he of the recently ubiquitous novelty hit "Gangnam Style". At the next level are the superstars of high-gloss high-energy hip-hop-flavored K-pop: Girls' Generation, 2NE1, Exo, Big Bang, and so on. Finally there's everything else produced outside vertically-integrated entertainment companies like JYP, SM, and YG: traditional rock, heavy metal, electronic, folk, "alternative", etc., all lumped together under the label "k-indie". That's where we find Fromm.
Enough words, let's listen to some music. The first track, "Like You" (좋아해) from Fromm's first album Arrival, is probably my favorite from that album. Fromm's other fans must have liked it too, because she released an alternate version of it as the last song on her second album, Moonbow.

The next track, "Moon Says" (달, 말하다) from Arrival, reminds me of Sarah McLachlan just a bit:

Finally, "A Spring Day Out" (봄맞이 가출), released on the EP Under the Daylight Moon and then on Moonbow, is a fun song that features some nice harmonies among Fromm and her backing vocalists.

This is where I would usually attempt to be an amateur music critic, but in this case I'll decline. Even beyond my lack of critical skills, I just can't be objective about Fromm's music: I love almost all of her songs and have listened to them dozens of times, while I'm working, while driving in my car, and even while I'm falling to sleep.
But here's a test I did to try to gauge whether or not I was being overly partisan toward Fromm. Several months ago VH1 (yes, I know) published an article "The 10 Best Up-and-Coming Female Singer-Songwriters You Need to Know" that I happened across while researching this post. So I decided to check all ten of them out by going to Spotify and listening to their five most popular tracks.
Granted, all these artists are pretty good singers. The problem is with the "songwriter" part of "singer-songwriter": none of them had more than one or two songs I wanted to listen to all the way through. In contrast Fromm has a very high batting average; when listening to all twenty songs she's released (not counting alternate versions and remixes) I'm typically only tempted to skip through one or two.
My conclusion: If you can get over the fact that she sings in Korean, the best up-and-coming female singer-songwriter you need to know is Fromm.
For further exploration
All of Fromm's releases (the albums Arrival and Moonbow, the EP Under the Daylight Moon, and the digital singles Moonlight Dancing and In Her Sea of Happiness) are available for streaming on Apple Music and for download through the iTunes Store. In addition Bandcamp has Arrival and Under the Daylight Moon available for streaming and for download (including in the high-quality FLAC format). (Sorry, Spotify users: No Fromm for you.)
You can also find lots of Fromm on YouTube. Searching for "fromm mirrorball" returns official music videos put out by Mirrorball Music, while queries for "fromm nanjang" and "fromm onstage" return a number of professionally-recorded live performances.
If you're interested in Korean independent music beyond Fromm I recommend koreanindie.com, which posts video and audio clips from a wide range of genres. The site also has a number of articles featuring Fromm. The MTV Iggy article "Anti-Idols: 8 Alternative K-Indie Females Slaying K-Pop" focuses on Korean indie female singer/songwriters specifically, with Fromm again getting a nod.
---
As a comparison, Korean-Americans are only about 0.5% of the total US population and only about 0.8% of Maryland's population. (All figures are from the 2009-2013 American Community Survey 5-year estimates.) ↩

I've included the Korean versions of Fromm's stage name (and song titles) to help anyone interested in doing Internet searches of Korean sites. Also, I know it's odd of me to link to a Facebook page entirely in Korean, but unfortunately Wikipedia has not yet seen fit to create a page in English for Fromm. Acording to her (very minimal) Korean Wikipedia page her birth name is Lee Yoo-jin (이유진); I presume she adopted a stage name at least in part because there was already a Korean actress of that name. ↩